Generations II
Born this day, in the middle of our life, Make us grow a little gleam of sigh.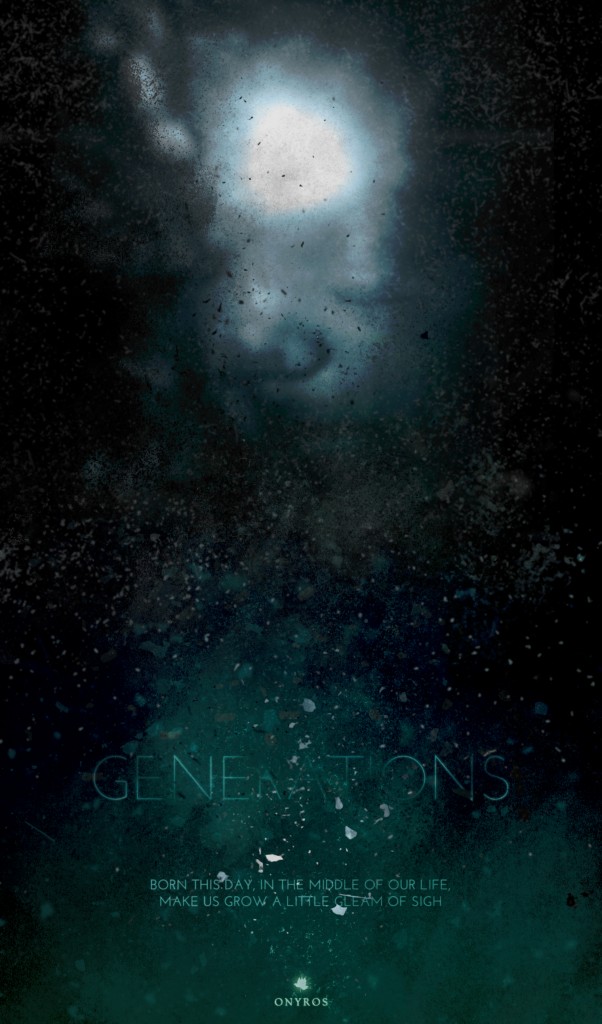 Generazioni II Nato oggi nel mezzo della nostra vita, fa crescere dentro di noi un piccolo barlume di tristezza.
Generaciones II Nacido hoy en el centro de nuestra vida, crece dentro de nosotros un pequeño atisbo de tristeza.